Richard L. Sherman
Dick Sherman is a Venture Partner with SCP focusing on the life sciences area.

Prior to joining SCP, he spent more than a decade (1976-1989) as Deputy General Counsel of SmithKline Beckman Corporation (now GlaxoSmithKline) and was founder and managing officer (1992-2001) of QED Technologies, Inc., a life science business consulting firm that is now a wholly-owned subsidiary of The Omnicom Group in New York.

Dick has served on the Board of Directors of CytoMed, Inc., IBAH, Inc., Kenna Technologies, Inc., Mera Pharmaceuticals, Inc., and Sparta Pharmaceuticals.

He also serves as Secretary and General Counsel of Hawaii Biotech, Inc., acts as a consultant to the law firm of Goodsill Anderson Quinn & Stifel, in Honolulu, and is a principal in CIP Capital, L.P.

Dick is involved in a broad range of life sciences industry activities.

He is a Venture Partner of Ventana Global, a venture fund located in Irvine, California, serves as Chairman of Directors at Biophage, Inc., and is a board member of the Sbarro Research Organization.

He is also on the Technology Advisory Board for The Children's Hospital of Philadelphia and is a member of the Advisory Board of the University of Hawaii Medical School.

Dick graduated magna cum laude from the University of Nebraska (1968), where he was elected to Phi Beta Kappa.

He received his J.D. from New York University School of Law in 1971 as a Root-Tilden Scholar.


Home | Our Philosophy | Our Investment Strategy and Focus Areas | The SCP Team
Our Portfolio | SCP News | Contact Us |Submit a Business Plan
© 2007 SCP Partners. All Rights Reserved.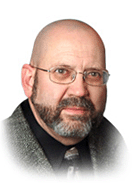 Richard L. Sherman

Winston J. Churchill
Wayne B. Weisman
Thomas G. Rebar
Yaron Eitan
Roger Carolin
Robert G. Yablunsky
John M. Keane
Jim Evans
Charles C. Freyer
Dennis P. Ferry
Danielle Kelly
Revital Hirsch
Ehud Barak